Wooo! Yeaaaah! My first blog sale! I'm going in fairly light with my initial blog sale. I plan on doing some clearing of my stash or randoms I find once every few months.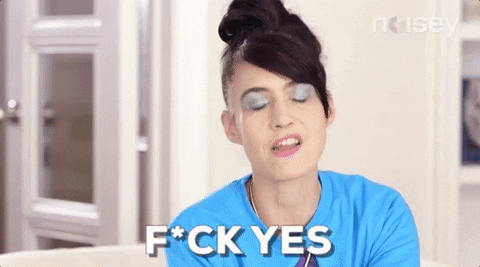 Prices are listed next to the polish name below each photo. Shipping is $3.50 for first polish, $0.50 for each additional polish. Six or more is then calculated to flat rate shipping to ensure safe delivery of polishes. Please leave a comment below with what polishes you'd like and your email address or email me directly at mrsmoshxx@gmail.com. I try to be fair with prices, so no offers. First come, first serve.
If you're cool with this, hit the jump to view what's available!
The New Black Daily News (top left) - $5 (unused)
The New Black Haze (top right)- $8 (unused)
The New Black Rebel Edge (bottom left) - $5 (unused)
The New Black Jewel Heist (bottom right) - 8 (unused)
The New Black green single - $0.25
The New Black beige single - $0.25
OPI DS Radiance - $8 (unused)
OPI DS Radiance - $8 (unused)
Julep Hartleigh - $10 (BNiB)
Julep Hartleigh - $10 (BNiB)
Julep Hartleigh - $10 (BNiB)
Deborah Lippmann I'm Not Edible - $12 (BNiB)
Ulta Wonderlust - $2 (unused)
Revlon Iced Mocha - $3 (unused)
Revlon Pure Pearl - $3 (unused)
Wet 'N Wild Fantasy Makers Black Ice - $5 (unused)
Wet 'N Wild Fantasy in Black - $1 (cap is stuck, unsure of condition)
Rimmel London Grape Sorbet - $3 (unused)
Nail Savvy - $2 (unused)
Milani Velvet - $2 (unused)
L'Oreal Blue Mood - $4 (unused)
Wet 'N Wild minis - $0.25 each (unused)
teal
x2
, white shimmer
x2
,
blue shimmer
, purple creme
x2
,
red shimmer
SinfulShine Prosecco - $5 (unused)
SinfulShine Prosecco - $5 (unused)
Revlon Bare Bones - $3 (unused)
Revlon 1000 Volts - $3 (unused)
Maybelline Drops of Jade - $2 (unused)
Wet 'N Wild How I Met Your Magenta - $2 (unused)
Wet 'N Wild I Got A New Com-pweter - $3 (unused)
Wet 'N Wild On A Trip - $1
Wet 'N Wild Dreamy Poppy - $2 (polish stain on front, there's one more below)
L.A. Colors Get The Look set - $0.50 (unused)
L.A. Colors blue mini - $0.25
L.A. Colors silver glitter mini - $0.25
F21 flower bottle glitter - $1 (used once)
Claire's Party Rock - $3 (unused)
Claire's New Technopop - $3 (unused)
Claire's white mini - $1
Hello Kitty purple - $1 (swatched)
Pink Ice - $0.50
Wet 'N Wild Dreamy Poppy - $3 (no stain on bottle)
NYC Pink Champagne - $1 (manufacturing error, label says Fuchsia Glamour)
Pure ICE Dreamy - $1
NYC Pink Promenade Creme - $1
Pure ICE Jaguar - $1 (unused)
Wet 'N Wild mini glitter - $0.25 (unused)
Hard Candy Cosmic mini - $5 (unused, cap stuck, but polish is in great condition)
Ruffian Fox Hunt - $8 (unused)
Clarins Moonlit - $8 (unused)
Risque Miragem Azul - $10 (unused)
Guerlain Intense Red - $12 (unused)